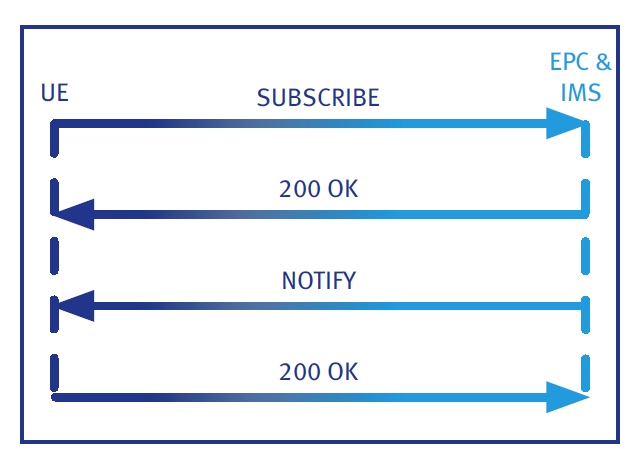 Suppose the UE now intends to monitor a specific "registration event". In this context an event may be a callback (to provide audio for a shared web event, for example) or an update to a "buddy list" or a message waiting
indicator. In general, this means that the UE is asking to be notified any time there is a change in registration status and it requires cooperation between two end nodes. It is an essential part of IMS since it enables the
concept of subscriber "presence".
The UE will begin the transaction using the SUBSCRIBE method. This method, defined in RFC 3265, is one of the many SIP extensions used in IMS. This is basically a request to be notified (for a specified period of time) of a
change in resource state. As is shown in the call flow section later in this document, the eventual response is a NOTIFY method indicating that there has been a change in status.
Back to IMS Procedures
Source: IMS Procedures and Protocols: The LTE User Equipment Perspective by Spirent