5G voice/video service will still be provided based on IMS (5G as one of the access modes for IMS voice/video), and the introduction of 5G voice/video will not change the IMS network architecture. Support of IMS based services is based on GSMA NG.114 "IMS Profile for Voice, Video & Messaging over 5GS". In the early stage of Standalone Alone (SA) Option 2, VoLTE will still be the important basic voice solution and will work with the 5G network to ensure voice service continuity where 5G coverage is not available. Similarly, it is possible that in this early stage, the data service will be provided over 5GS and it is only the voice services that will be dependent on VoLTE.
Therefore, there are two major voice solutions:
EPS Fallback:
When a voice call is setup via NR and 5GC, NR instructs the UE to access LTE by triggering a handover or redirection procedure. This solution is applicable to the early phase of 5G deployment where NR coverage is not sufficient. It can avoid voice interruption caused by frequent handovers, thus guaranteeing user experience of the voice service. Meanwhile data service is handed over to 4G with voice service in single registration mode, which may have a negative effect on user experience of the data service.
Voice over 5GS
When 5G UE camps on NR, both voice and data services are transferred via NR and 5GC. When UE moves to the edge of NR coverage, the voice service is hand;ed-over to LTE. This solution is applied after large-scale deployment of SA Option 2. As a target voice solution, it provides fast call setup as well as high-speed data transmission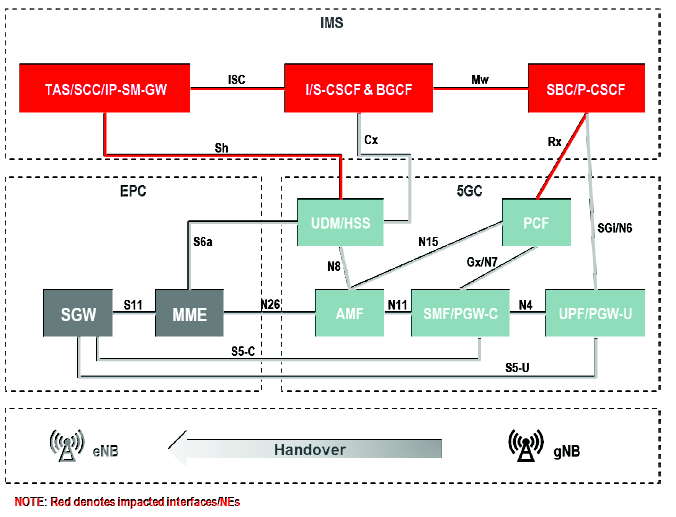 Source: GSMA