In 5G the basestation is called as the gNB. According to the 3GPP recommendation TR 38.801, the gNB is further subdivided into the Centralized Unit (CU) and Distributed Unit (DU) as shown in the diagram below.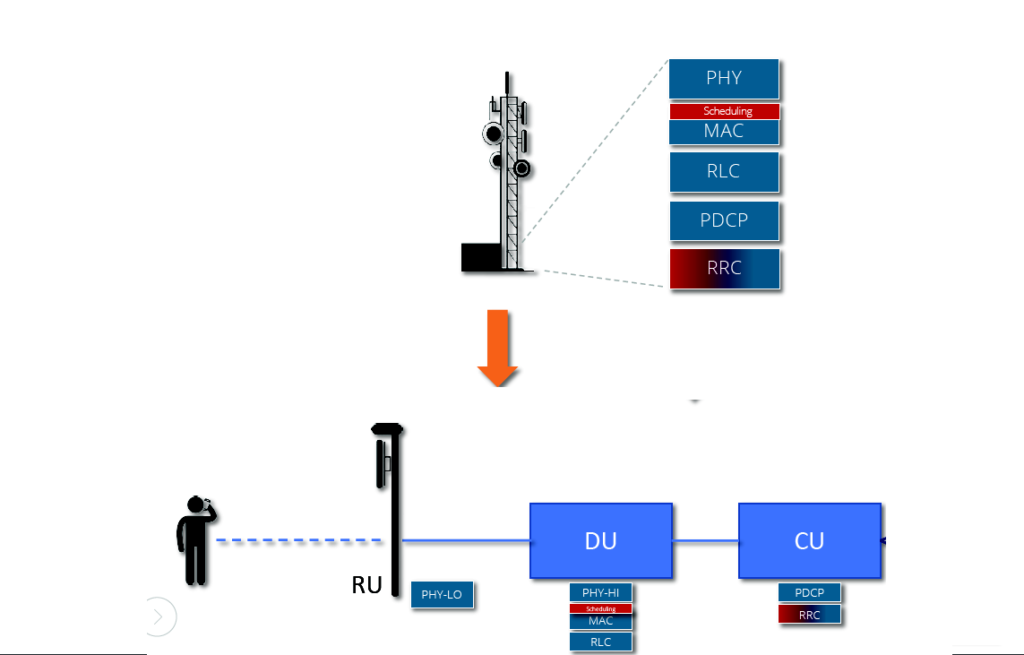 The Centralized Unit is used to support higher layer protocols like SDAP, PDCP, and RCC. While the lower layer protocols like RLC, MAC (Scheduling) and Physical layer protocols are supported by the DU.
One CU can support multiple DUs as shown in the Diagram below
F1 is the interface between the CU and the DU.